What is Block Explorer and how to use it?
If you are new to the cryptocurrency world, you may confuse about the blockchain explorer and its data. Once you have mastered this tool you will know how effective it is in the cryptocurrency ecosystem.
Nearly all Cryptocurrencies such as Bitcoin, Ethereum, Litecoin and many other Altcoins out there relies on blockchain to conduct transactions.
What is Block Explorer?
Block explorer is a website or a tool that allows one to browse through blocks, view wallet addresses, network hashrate, transaction data and other key information on the blockchain. Block Explorer is also a search tool which is like how you use web browsers to browse the internet. Each and every cryptocurrency that relies on its own blockchain explorer. Tokenview is one of the best multi-crypto block explorer that enables you to search more than 100 cryptocurrency transaction.
If you have many coins, you don't need to find all the block explorer one by one, Tokenview will meets users all their requirements.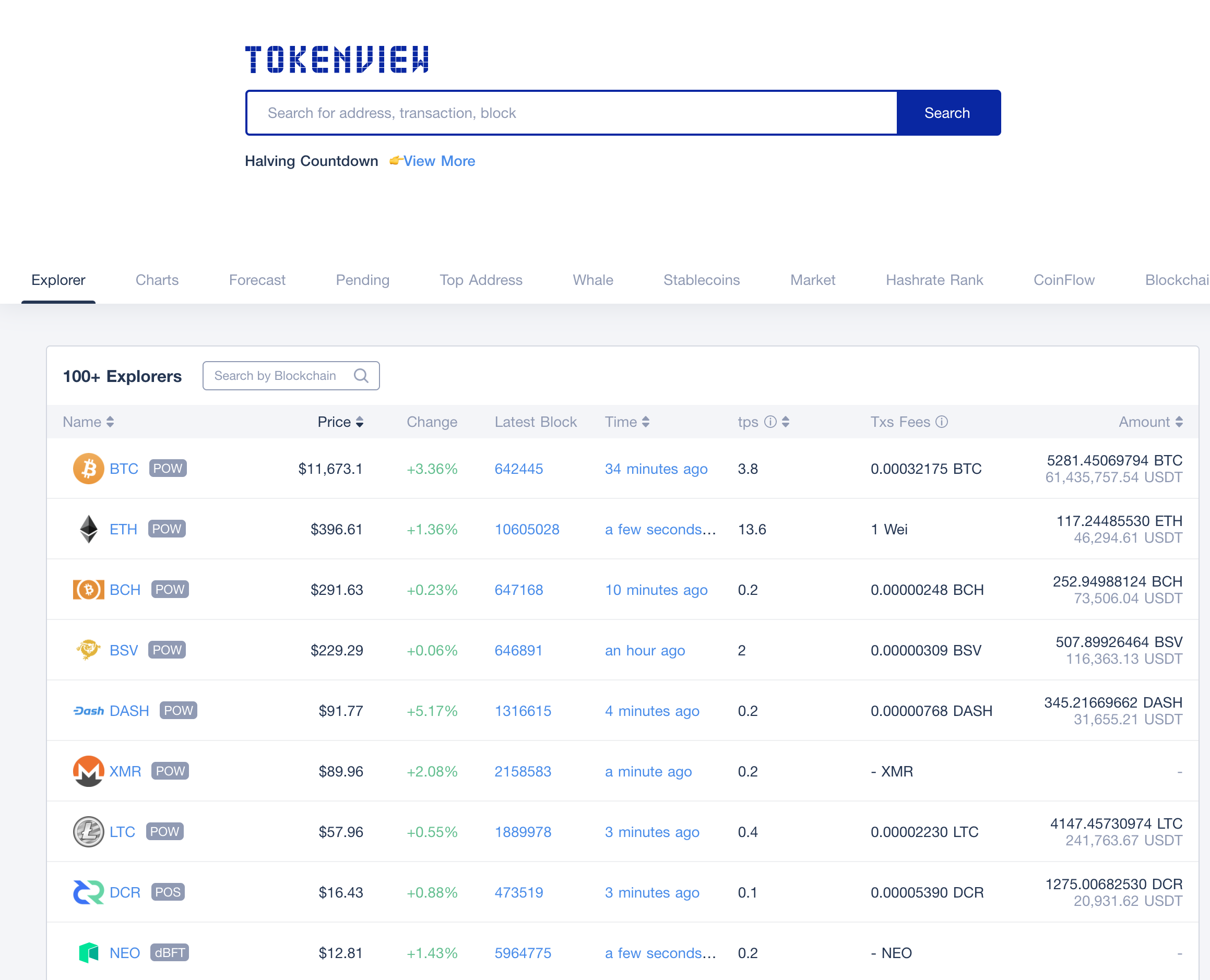 How to use Block Explorer?
1. Open Tokenview block explorer home page or just click here.
2. Paste the transaction hash in the searching box.
3. You will get the result to see the detail information.