How Do You Use A Block Explorer to Find Transaction Details?
To look up your transaction details, first you need the transaction hash. Where to find it.
How to select the transaction within your wallet?
Open up your digital wallet and select the transaction you'd like to know more about. Most of hot wallet and crypto excahnges clearly list the transactions for you. Here to recommend the ViewToken - the crypto wallet for you. ViewToken is one of the best Multi-crypto wallet which is safe and easy to use.
Every transaction including BTC has the unique transaction hash, a string of letters and numbers that makes it unique. You can use the Tokenview Block Explorer to find this transaction. Tokenview enables you to search 100+ crypto transaction on the blockchain.
How to View this Transaction on block explorer?
1. Open the Tokenview Block Explorer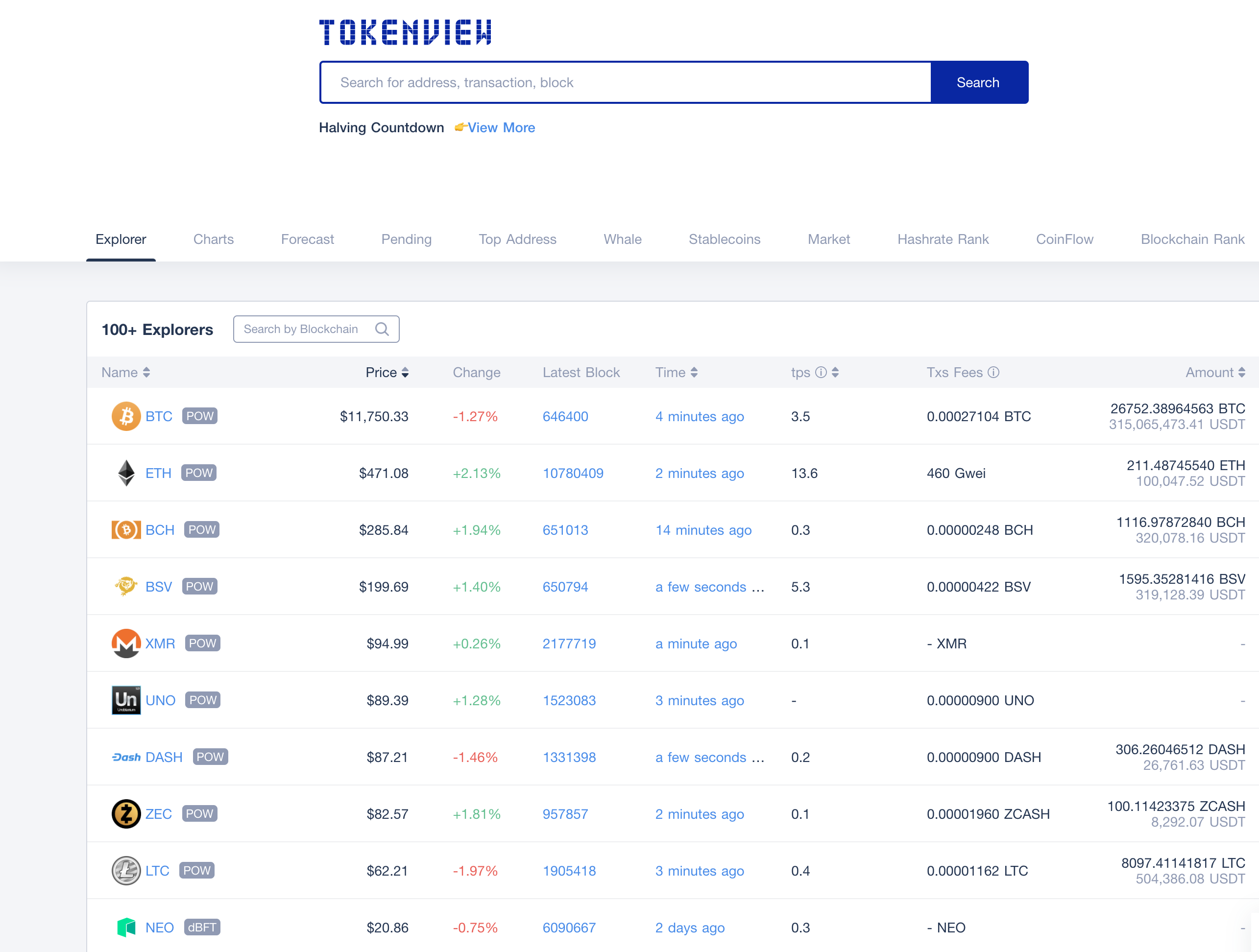 2. Paste the transaction hash in the search box.

3. View the Detail Transaction below.